There truly is not a better place ( in my opinion ) to travel for your honeymoon than Tulum. With its laid-back culture, stunning organic bohemian architecture, incredible restaurants (and street food), AND the friendly locals make for a dream vacation spot.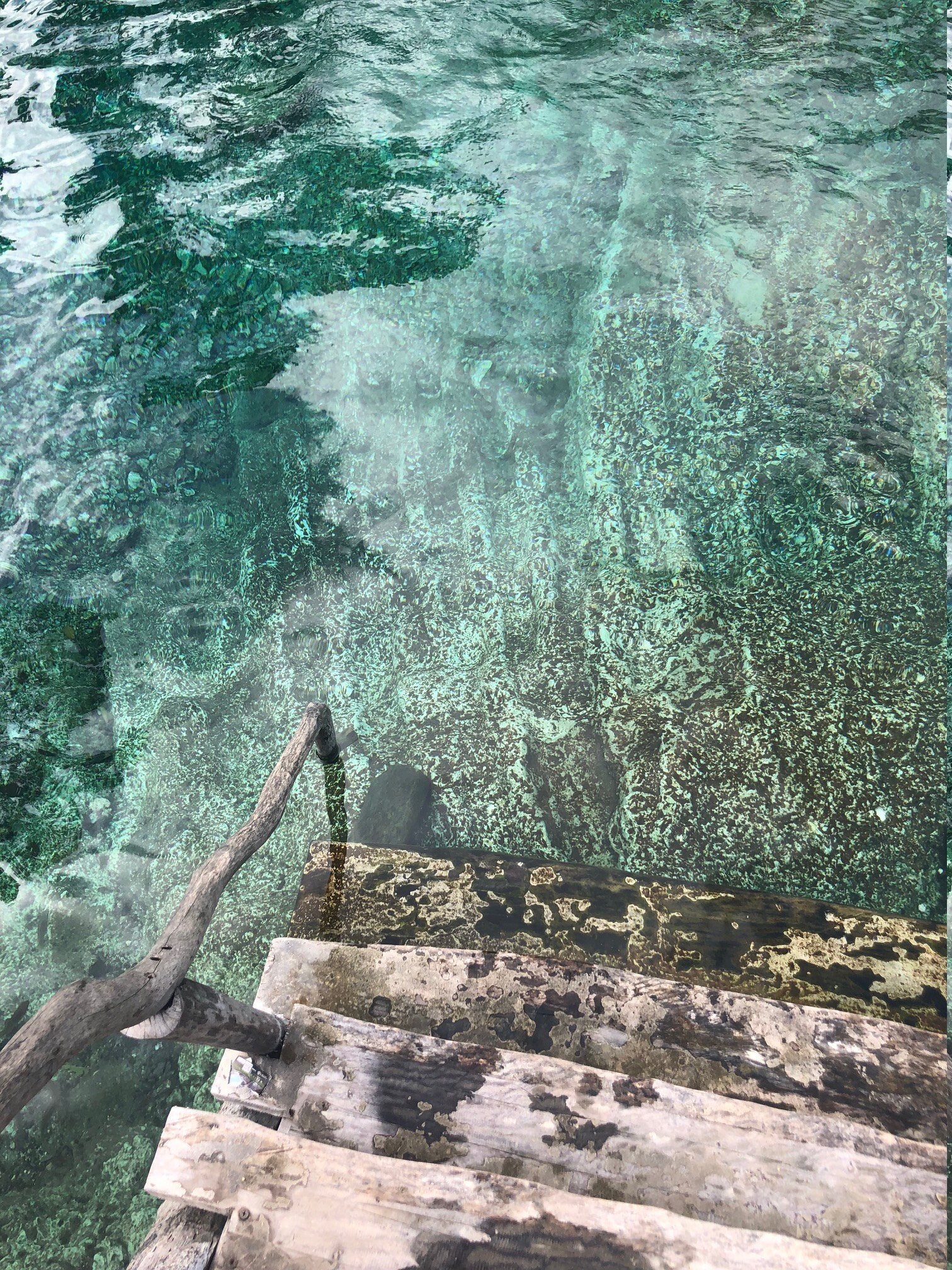 We had a total of 7 days in Tulum and decided to split up the trip by staying in two different areas. I highly recommend this as we were able to stay in the main town for 3 nights and 4 nights on the beach they are only about 10 mins apart but totally differnt vibes. The in-town experiece is amazing, with tons of food options (at better prices) and you really get to see the culture of Tulum locals. The beach is more reflective of the tourist side of Tulum but still SO beautiful and unique. We drove ALL over the island on our motorcycle which is something I would absolutely not go without.. but I will expand more on that below!
We flew into Cancun, and from there we hired a private shuttle through our hotel - I highly recommend going that route as they set it all up for us and the process went super smooth! The dirve took us about 1:45 minutes and was pretty much painless since they had beers and cold waters for us.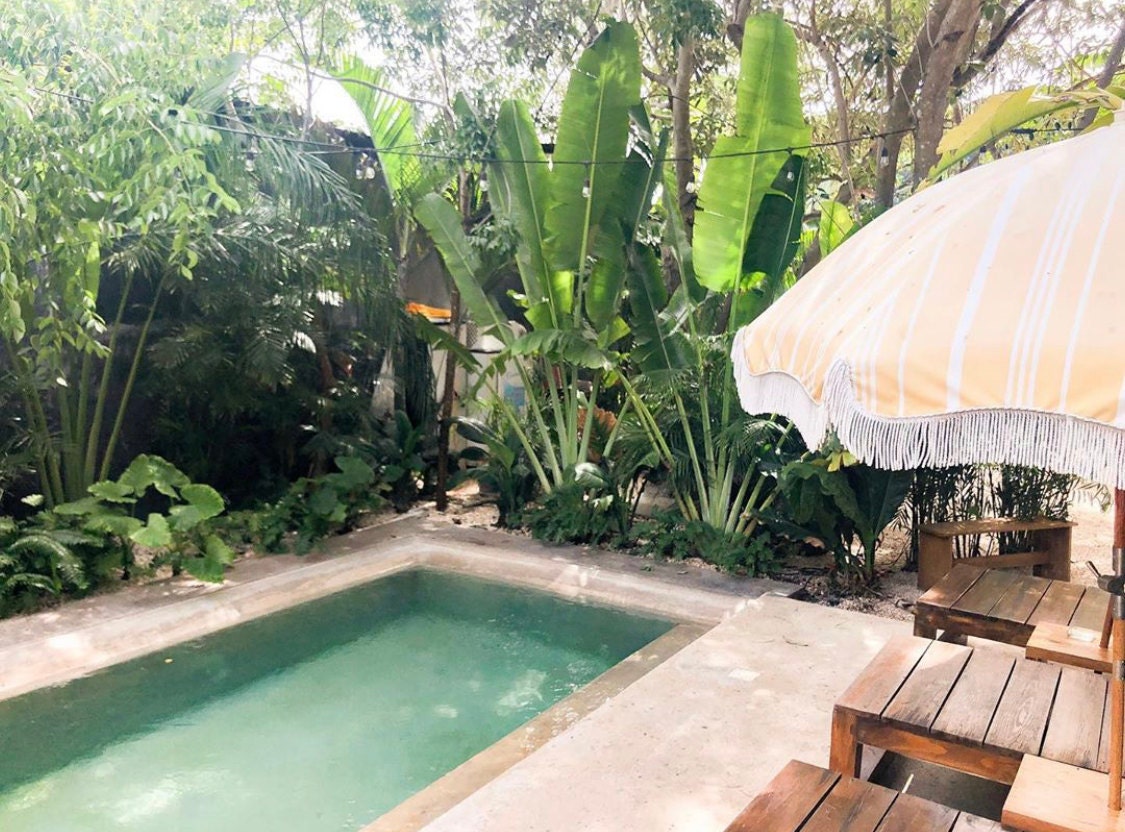 The first place we booked was at a botique hotel
Casa Pueblo
. It was absolutely gorgeous and had such stunning boho modern architecture. Literally every corner of this hotel was instagram friendly! The location was on the end of the main strip of shops and restaurants, but realistically nothing is really that far to get to.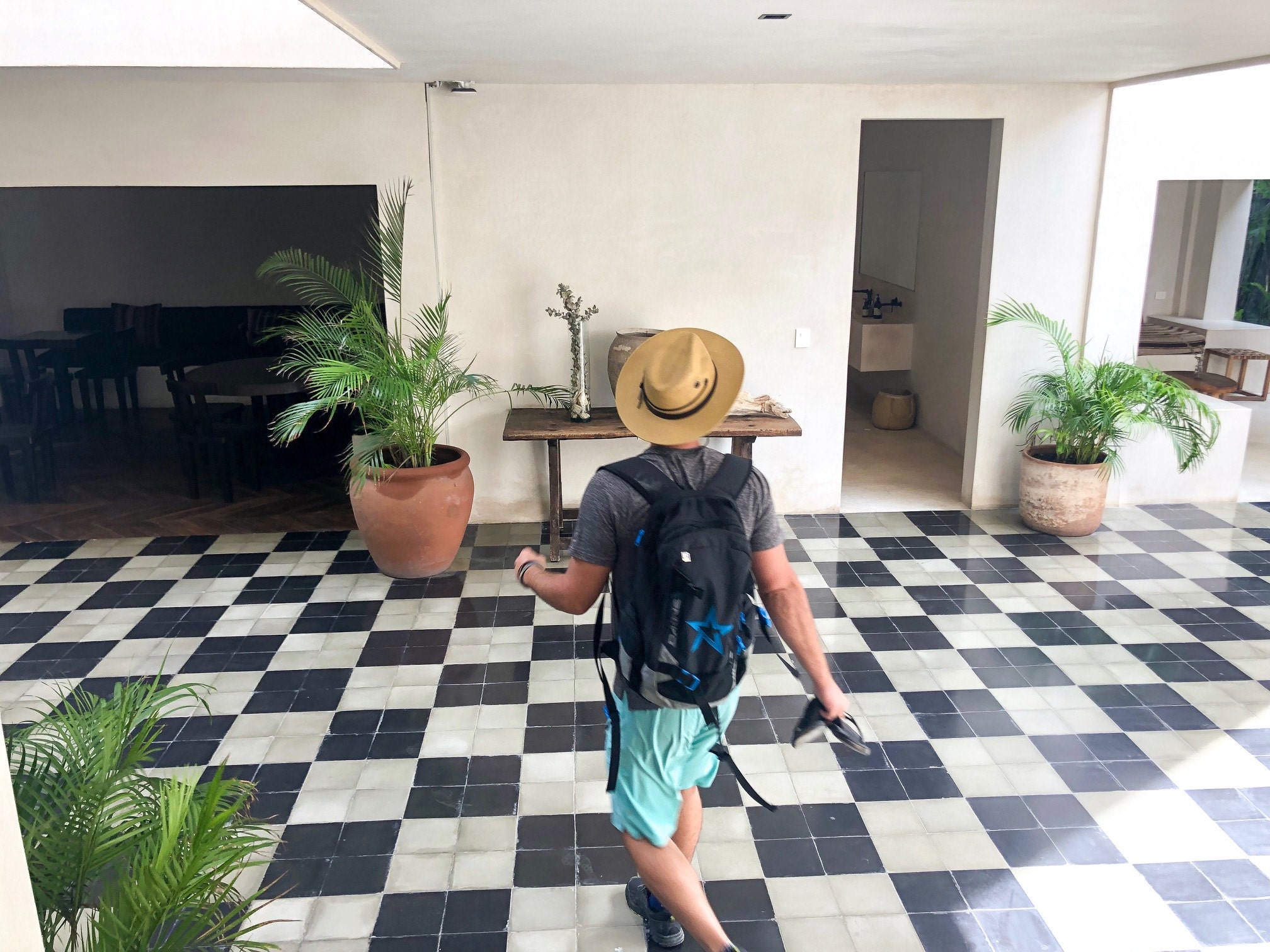 The staff was incredible and tended to our every need. There was security at night and we felt us and our belingings were safe the whole time.
The second place we booked was
Kai Hotel & Beach Club
and we couldn't have been more in love with it! The hotel basically consists of little individual huts with their own deck. This place was like a little boho dream come true with canopy beds, outdoor shower (and indoor).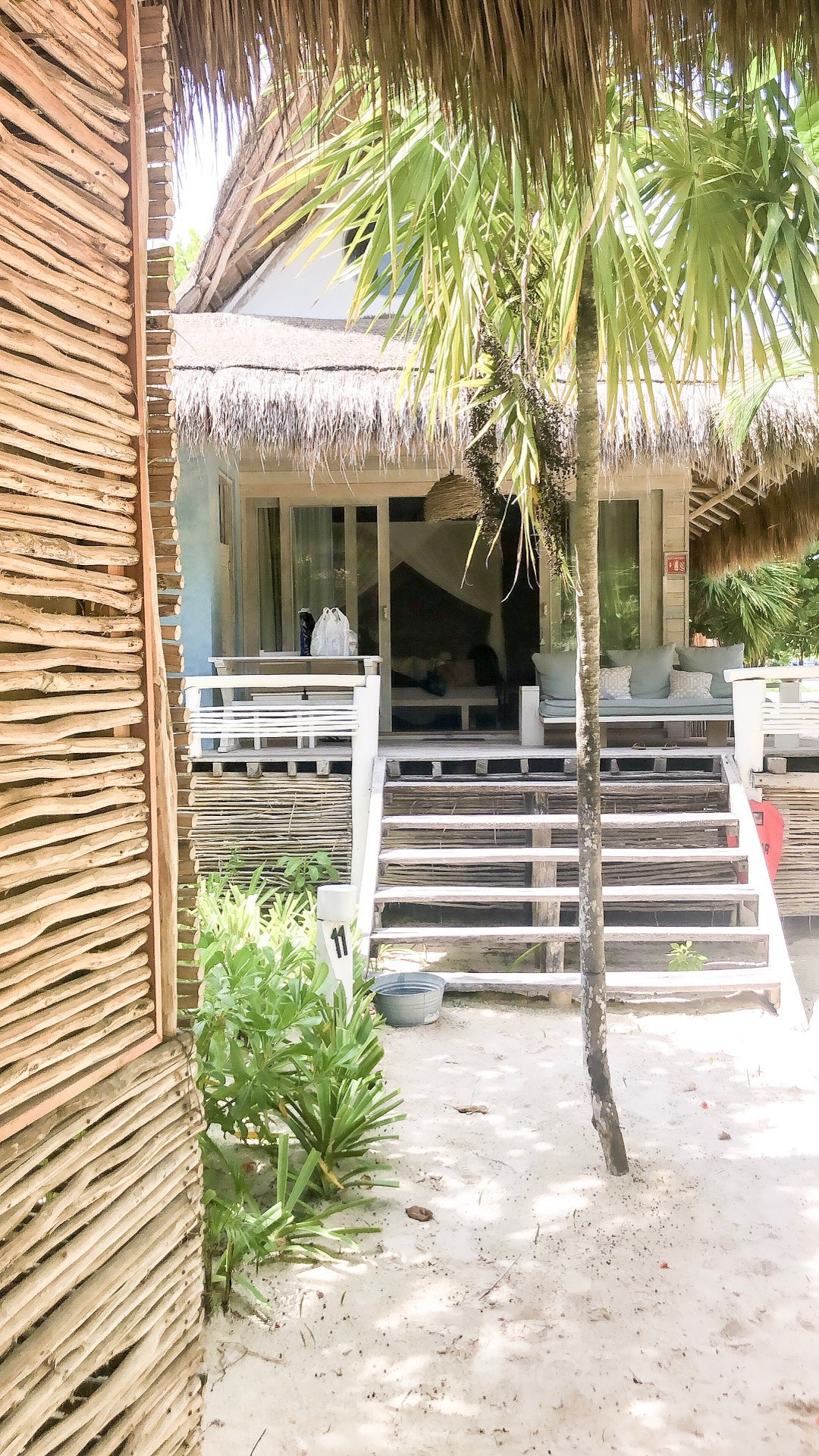 Ready for the best part? On arrival at check in they ask you what time you'd prefer your morning coffee to be DELIVERED. Thats right, no wandering around in your pjs waiting in line to get coffee. They legit brought it to us and left the full tray on our patio table with a coffee pot, creamer, sugar, and little cookies at 9am on the dot.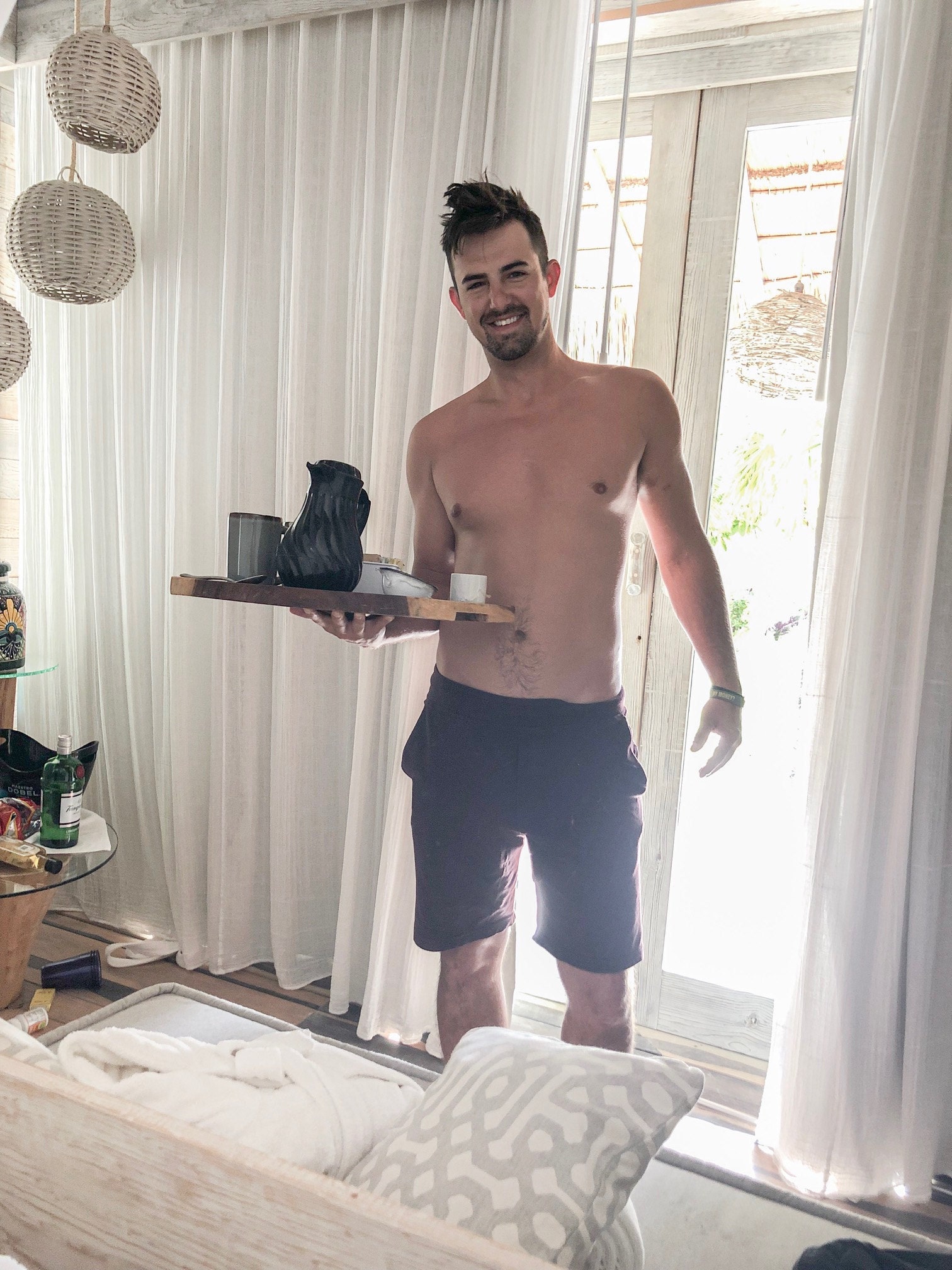 The service at this place was above and beyond - needless to say...we definitely made ourselves at home! The restaurat is so yummy, and the view is even more amazing!
This location is not in the hustle and bustle of Tulum, but we prefered it that way. In my honest opinion, the main area of Tulum was more touristy than our preference so we were happy to be a little bit away for that.
However I would recommend a form of transportation of your own! To my next bit....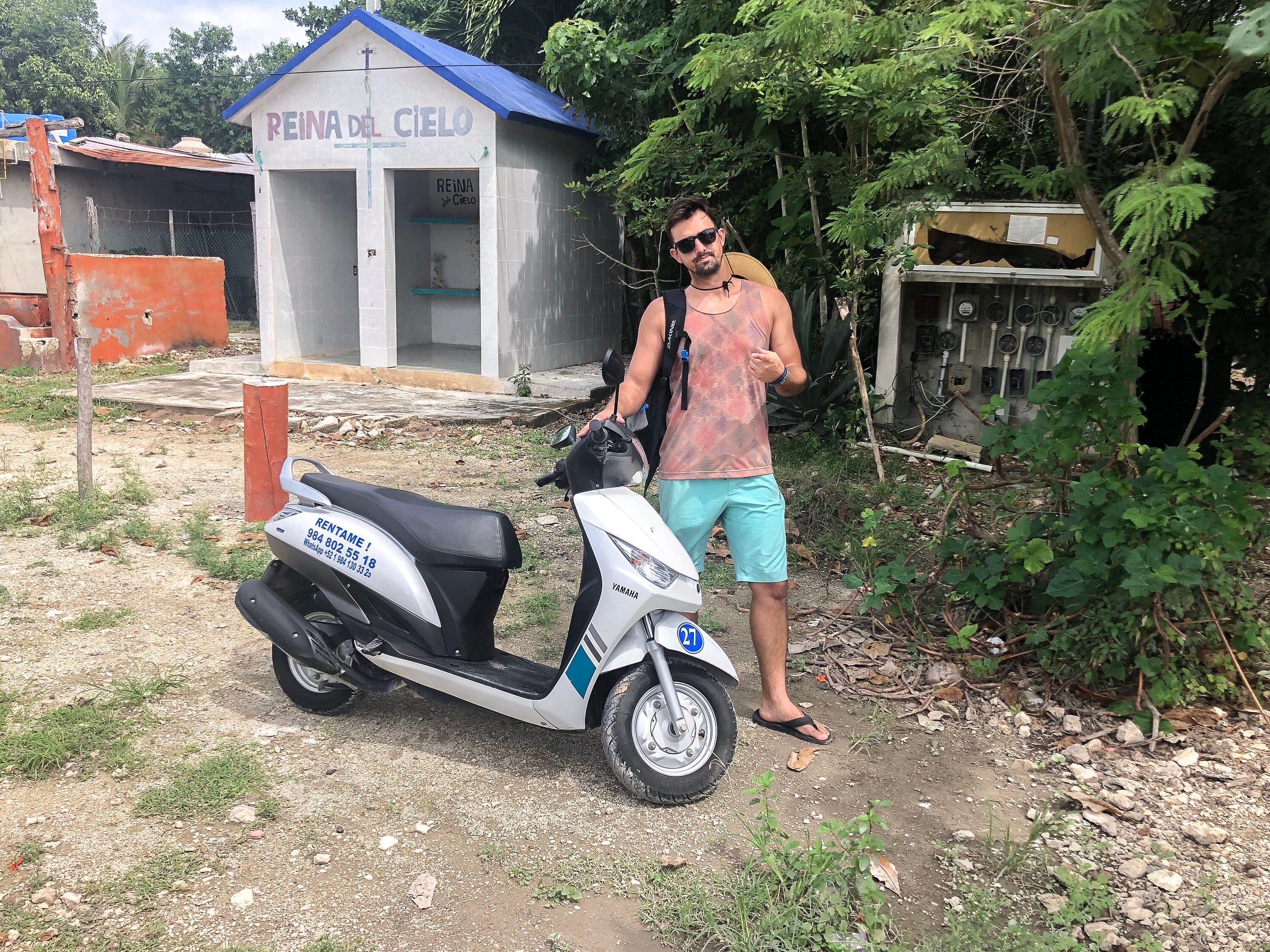 It didn't take us long to find out that catching cabs everywhere we went wasn't going to cut it. Not that the cabs weren't great - we just had a lot of site seeing to do and wanted the freedom to bouce around. BEST decision ever. We ended up finding
iBike
(pictured)
to rent our first scooter from - which was only 30USD per day!! It made it so easy for us to hop from the cenotes, to different restaurnts we wanted to check out, and also down to the beach! However we turned in our scooters when we passed by a little place called
Tulum Moto Tours
on the beach strip that was renting out motorcycles and decided to splurge on one of those paying 75USD a day for the remaining days. Although I would not recommend this route unless you know how to ride a dirt bike or motorcycle.
The first place we checked out was the
Mayan Ruins
which was beautiful and a must see, its truly beautuful and nestled up right next to the ocean to make for a stunning view. We also were able to go out in a boat to view it from the ocean which was also gorgeous! There is a lot of great history that I recommend looking up before you go - or hiring a tour guide.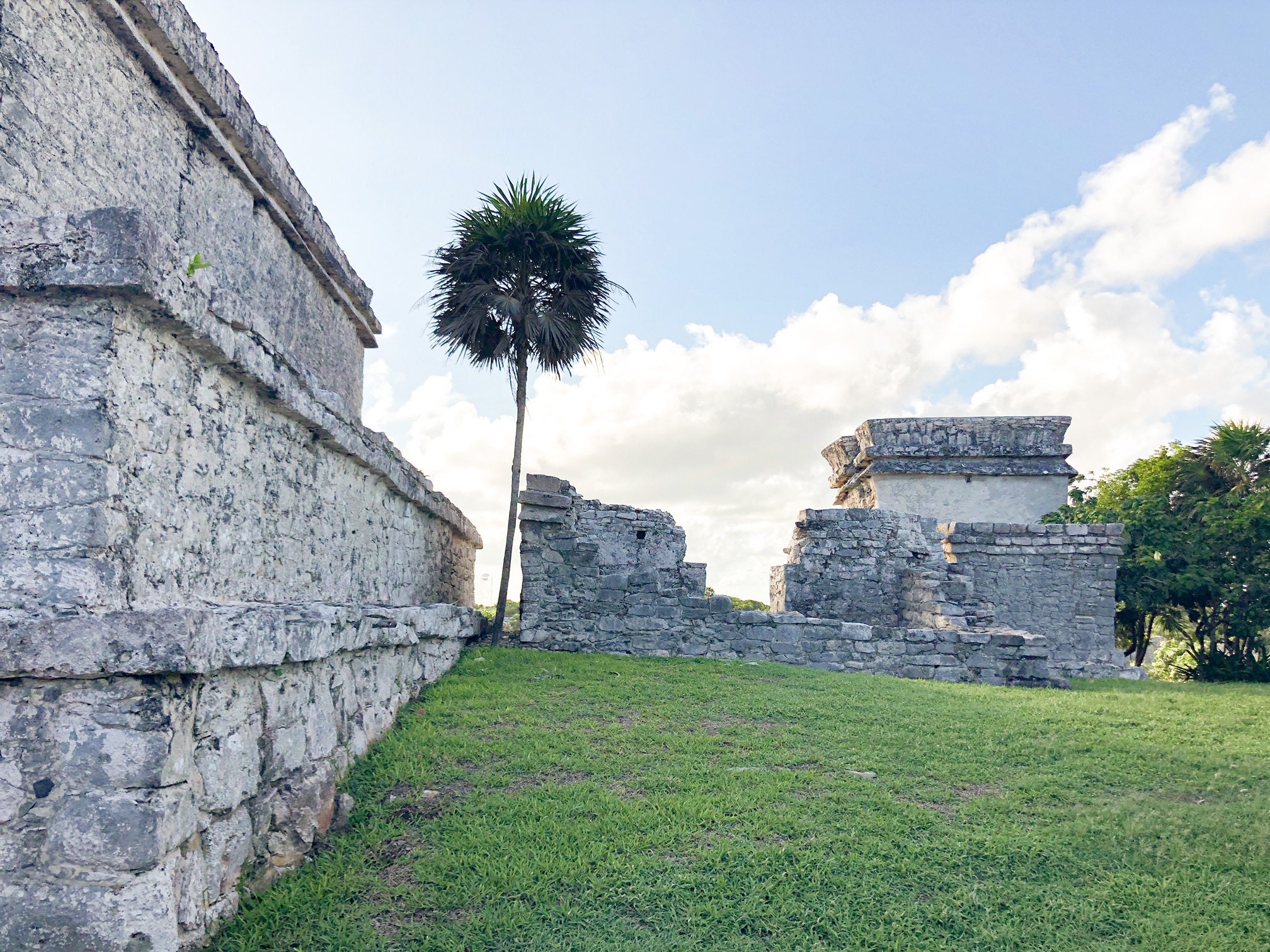 We went to two cenotes -
Calavera
and Cenote
Santa Cruz
not the most popular cenotes but equally as beautiful and less crowded.
Santa Cruz
is a centote that you could definitely hang out at for a while or take a picnic! Next time we hope to check out more of them!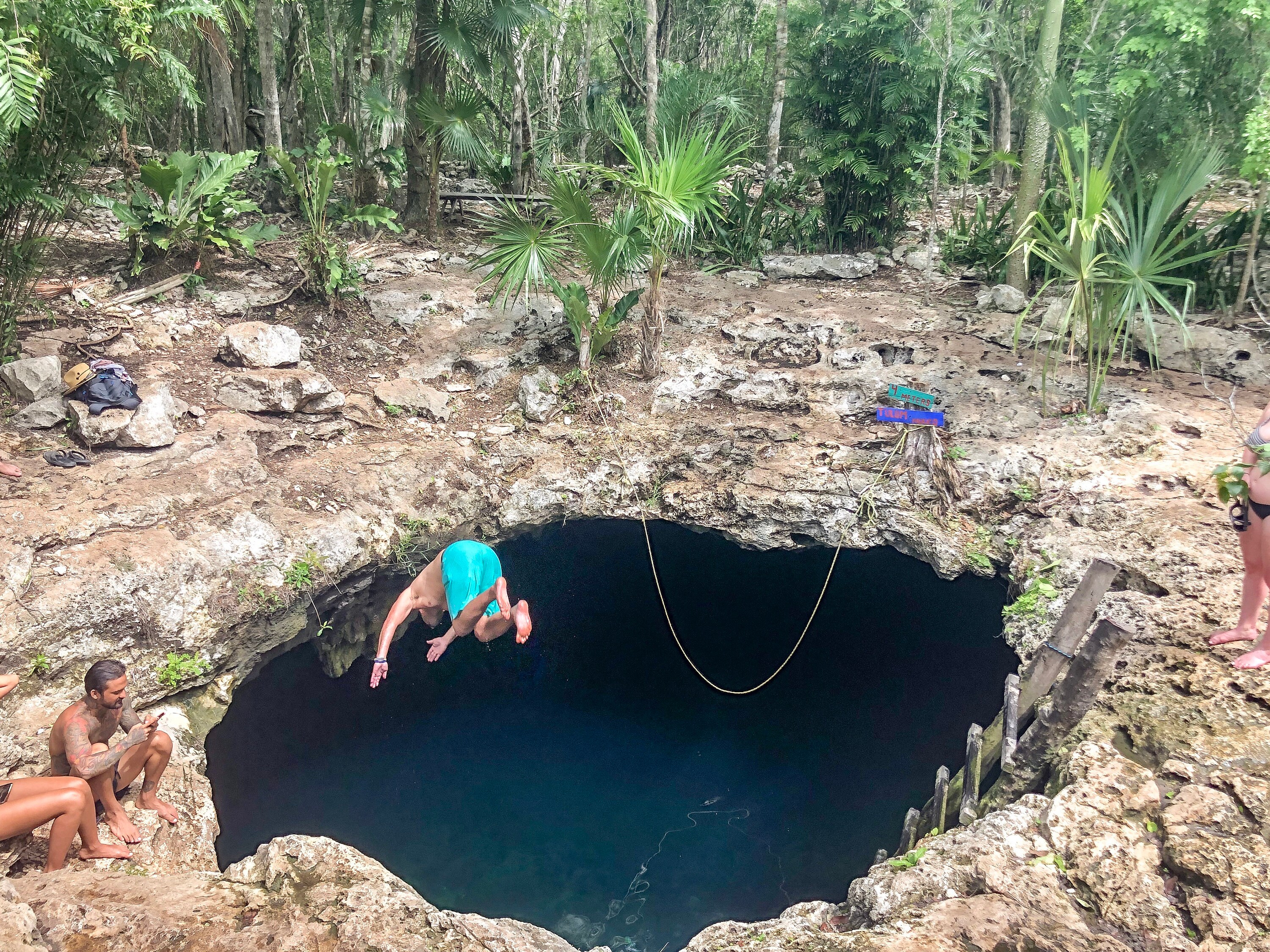 Azulik
is an eco-style resort that is completely handmade with natural wood, like its literally a luxury tree house. The hotel focuses on the four elements of earth, fire, water and air and they are reflected in every material. The second we walked though these doors it was a magical expernce, we felt peace and serenity almost immediately!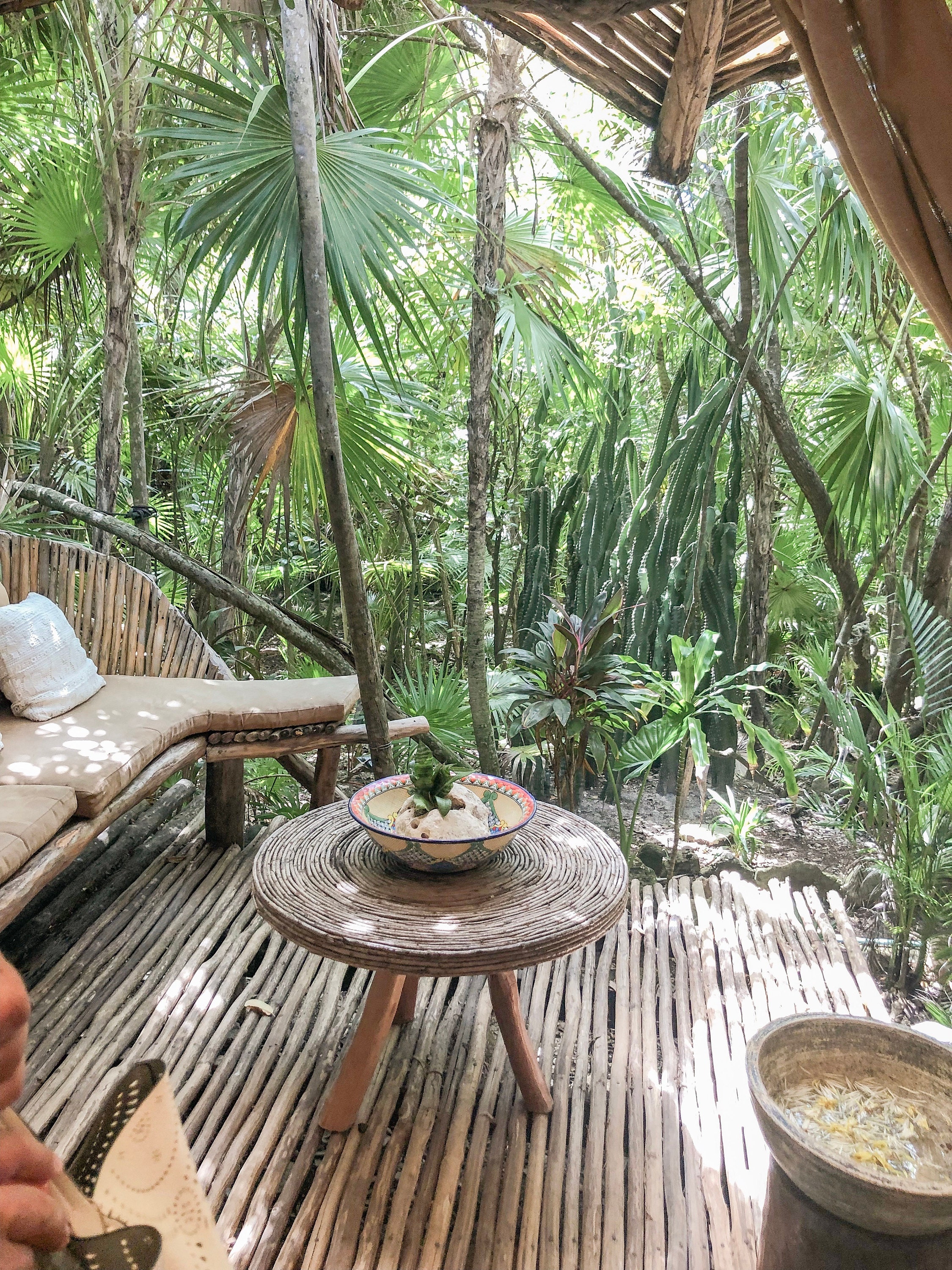 ZAK IK

is the botique that is connected to the hotel and I honestly dont even have the proper words to explain this place. Its actually better that you go and experiece it for yourself - just know that its a "barefoot" expericence and it is a MUST!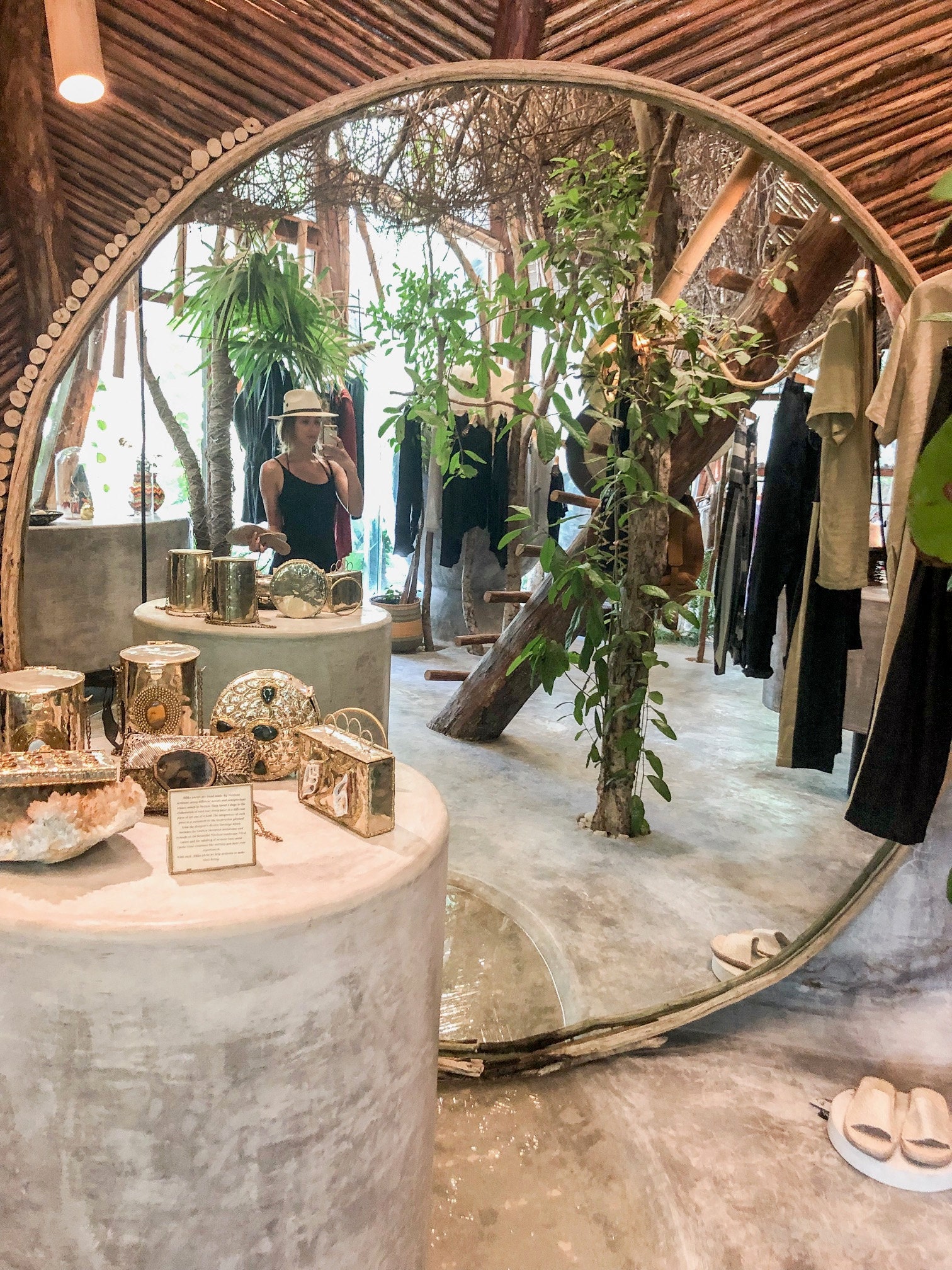 KIN TOH

is the on site restuarant and is nothing less than outstanding. We had actually met a local the previous night that invited us to the "nest" for a DJ party to watch the sunset. We like REALLY lucked out as this is not something that you can typically just go and do... I think the minimum up there is a 1k spend. However the entire restaurant is stunning. I highly recommend reservations at least 2 weeks in advance and make them early so that you can watch the sunset.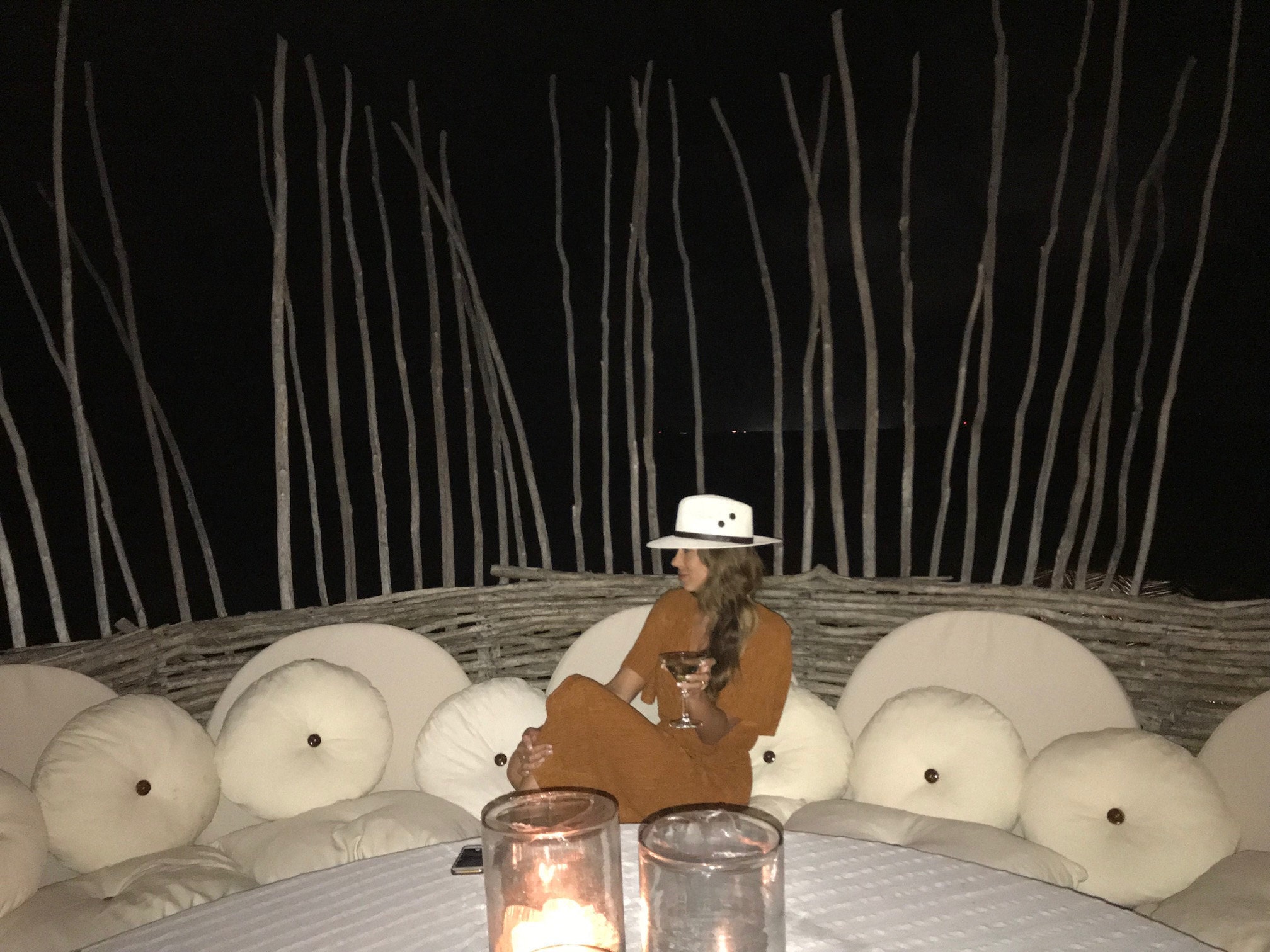 I could honestly go on and on about all of the things that we saw, but I think there is something special about wandering around and just stopping at places that catch your fancy. So that is my advice, I dont think we ever had a moment where we just laid on the beach, we were constantly exploring!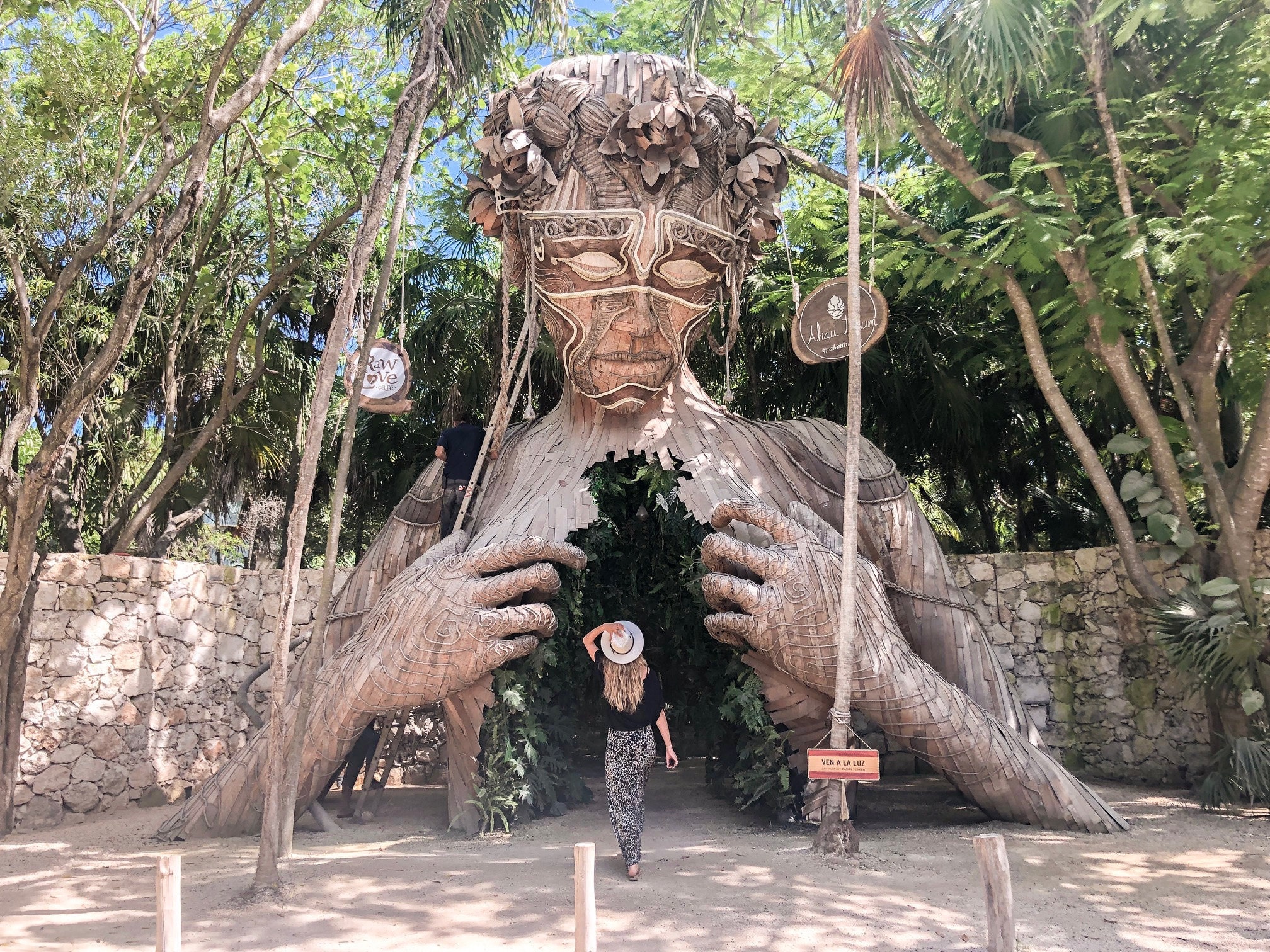 There are SO man amazing places that we ate at and honestly I couldn't tell you exactly where - but the food situation here is unreal. They have a lot of healthy options, Italian, Mexican, French, street taco stands - you name it they have it!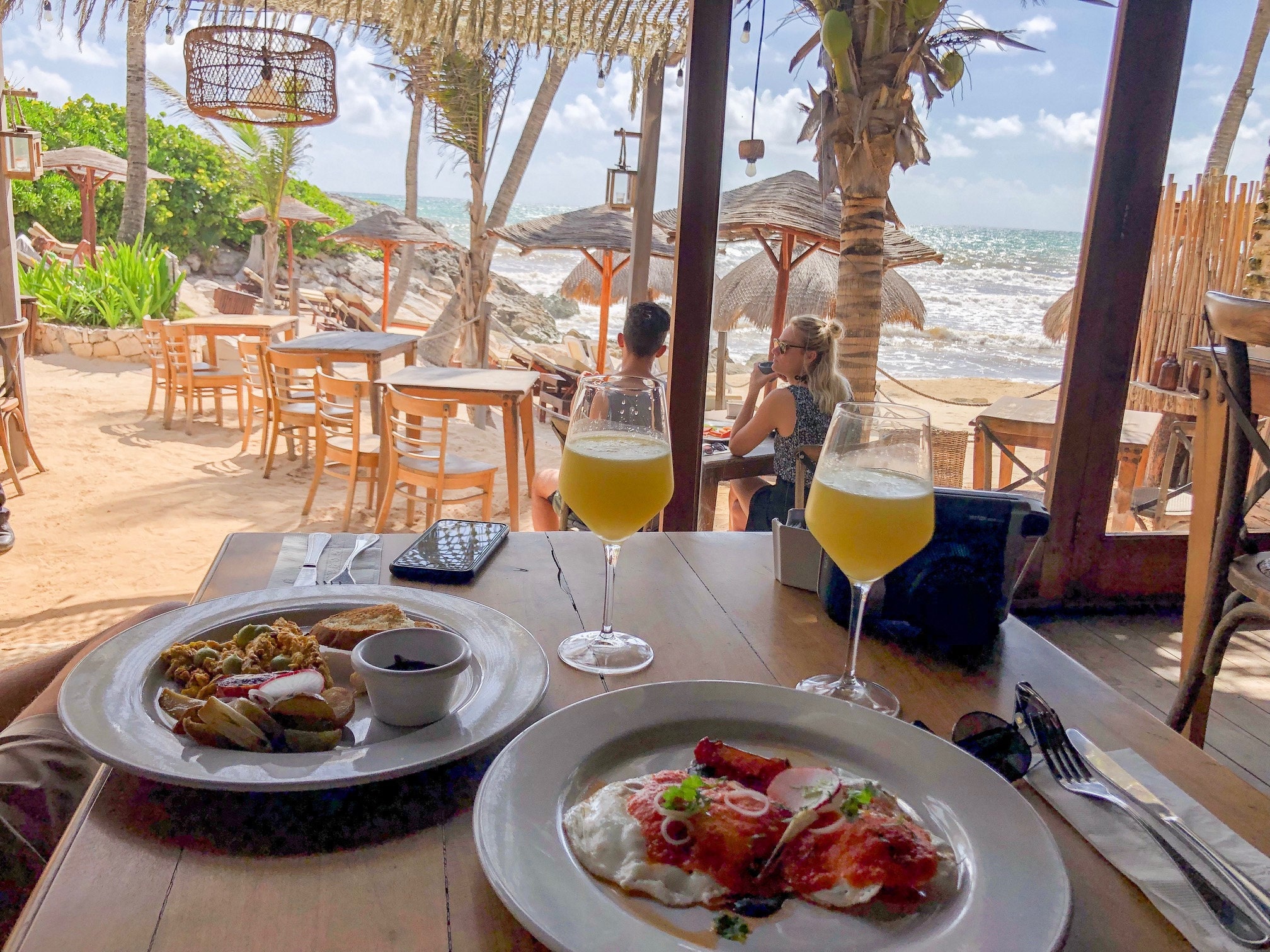 Here were some places that I made reservations as they are pretty popular hot spots.
Nomade Tulum
- They focus on local and sustainable food to create holistic and healthy food options.
Hartwood
- An amazing dining experience and incredible gourmet cuisine. We honestly let our server pick out our meals... and let me tell you.. the shrimp I had is something that I will crave FOREVER. You have to go here!
Gitano
- Modern Mexican Cuisine - seasonal local ingredients designed for an interactive, sharing dining experience. The atmosphere is incredible so definitely walk around after or before dinner!
Mi Amor
- We actually were SOOO close to staying here, but it was a little smaller than we wanted and had a rocky beach. BUT this is such an amazing place to stop for cocktails
iScream Bar
- Great place to stop for drinks and great nightlife! The employees were SO fun!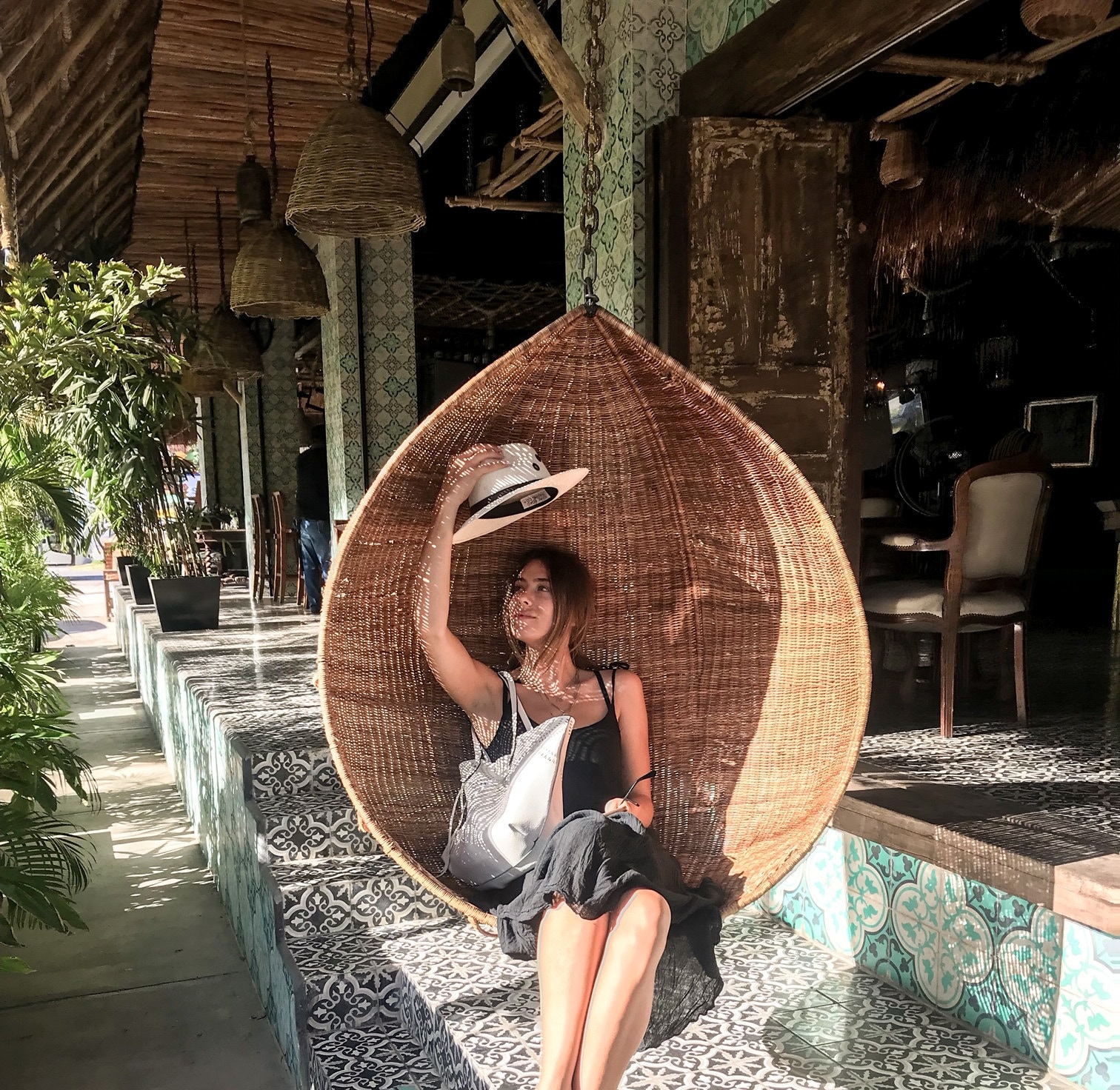 We visitied in the middle of October which is considered low season, and we loved it. Amazing weather, not many touists, great hotel prices. BUT the mosquitos were horrendous. They do sell a really cheap and natural citronella repellant that I found worked amazingly. This was the only one that worked!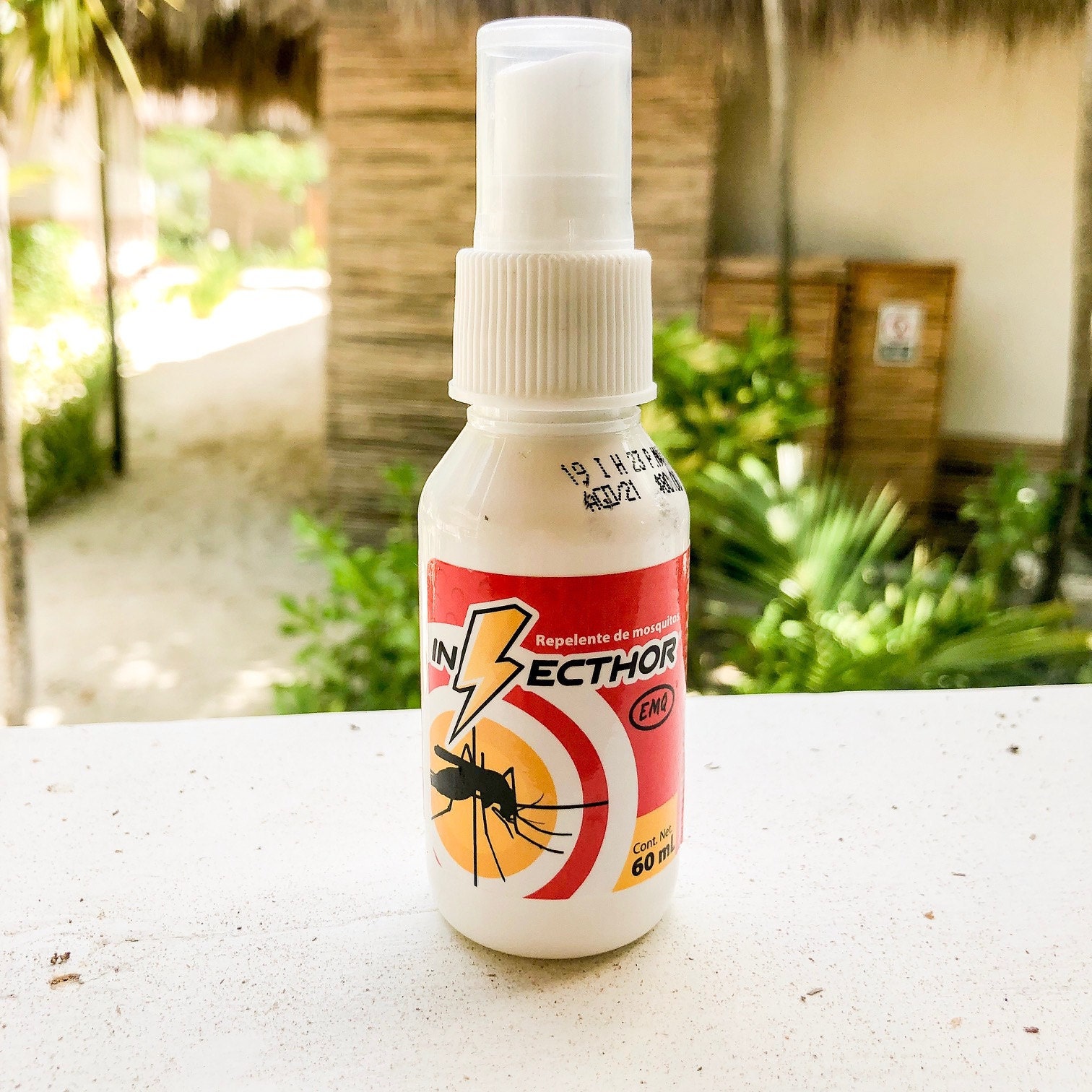 Anyways, Tulum was freaking amazing and we can't wait to go back.. next trip we will probably explore farther into Chichén Itza and more of the Yucatan area.